Portomagno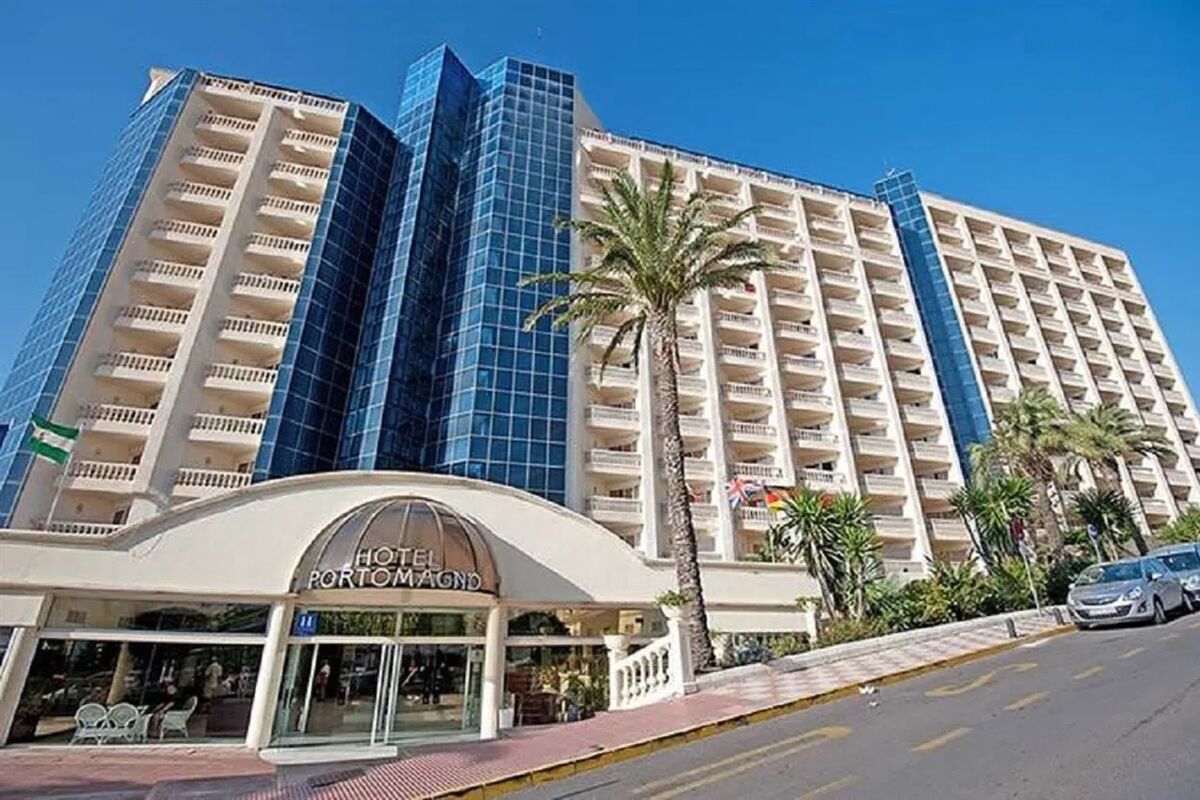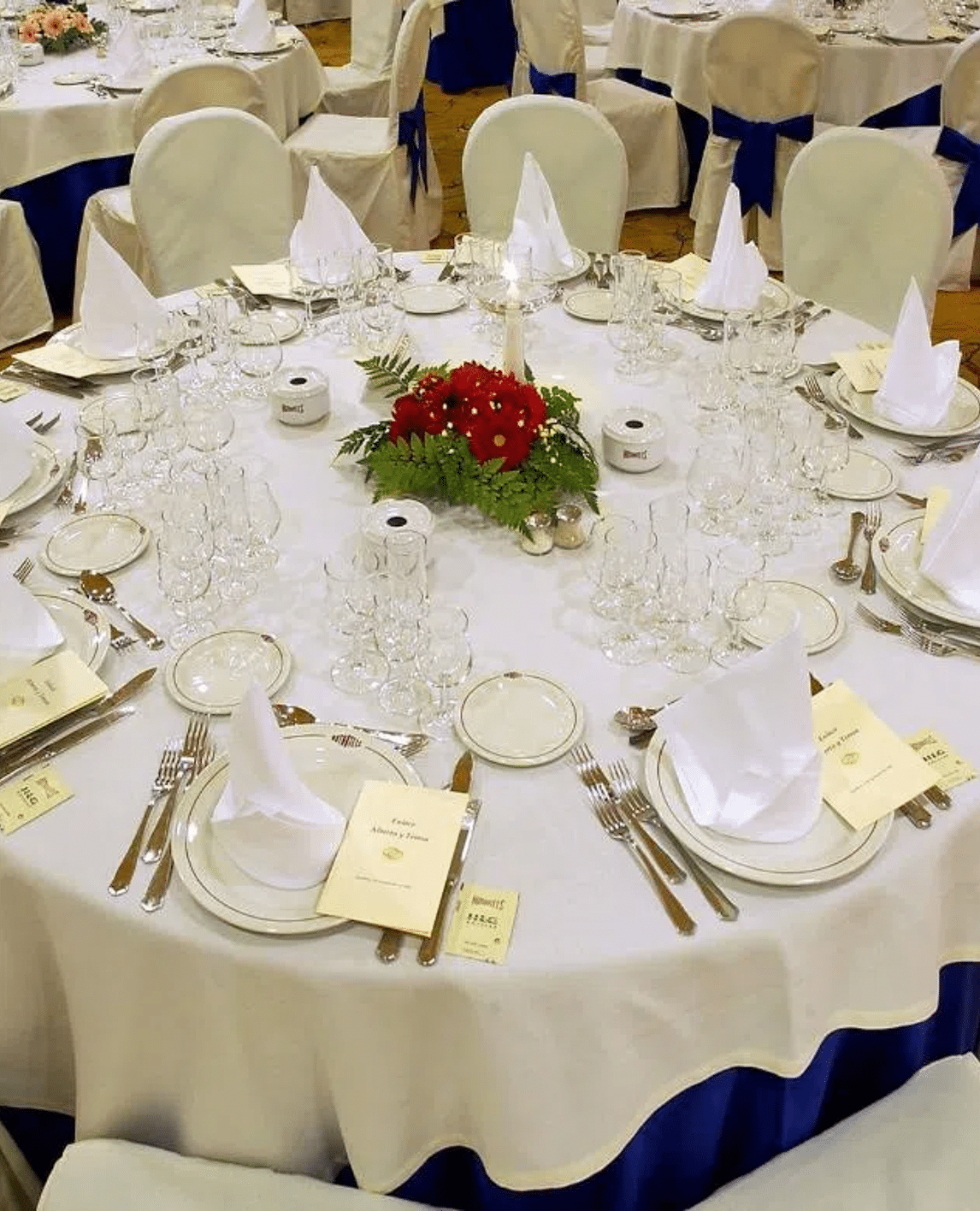 +37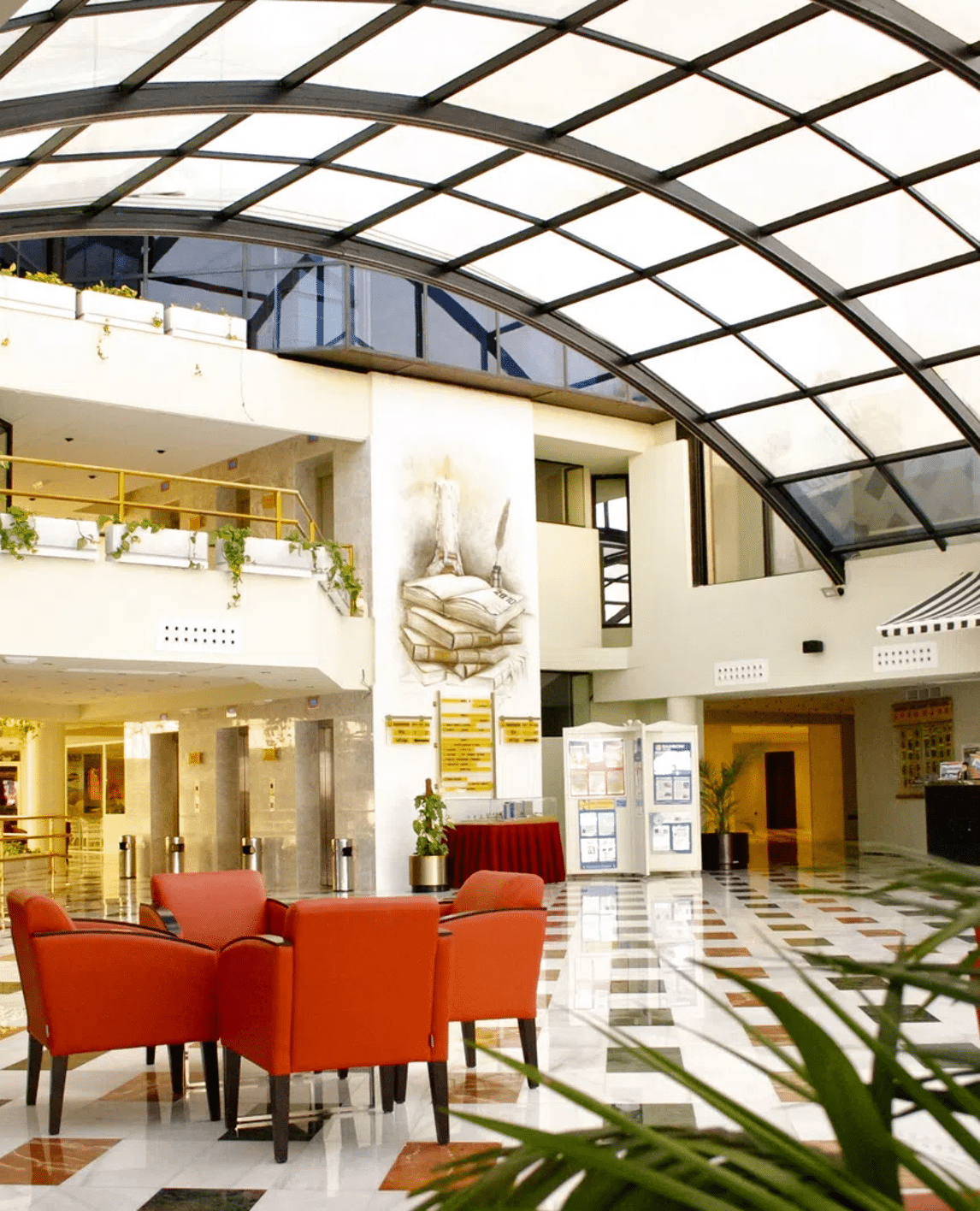 Over Portomagno
The hotel HOTEL PORTOMAGNO is located next to a beach. The nearest bars and restaurants are located directly next to the building. The city centre is around 12 km away. The nearest shops you can reach within around 500 m, a supermarket is around 300 m away. The beach is patrolled by a lifeguard. The hotel is equipped with a 24h reception (check-in is possible around the clock), a lobby bar, internet access, a lift, a jacuzzi, a first aid kit, parking spaces (for a fee) as well as a TV lounge. In the outdoor area of the property you will find a pool that is open seasonally, where sun loungers and sun umbrellas are available for free. There is also a children's pool. Furthermore, you can relax outdoors on the sun terrace. For very young guests, cots can be provided (for a fee). You can store your luggage in the hotel's storage room. Guests at the accommodation can get a wake-up call from the hotel personnel. For conventions and other business meetings, the hotel offers a conference area (extra fee). Pets like cats and dogs are allowed in the hotel (on request) . Due to its barrier-free facilities , such as barrier-free entrances, the hotel is also suitable for wheelchair users. Catering Breakfast is offered from the buffet. Lunch and dinner are also served from the buffet. Your physical well-being is catered for by a buffet restaurant. Distances Airport: approx. 30 km Bus stop: approx. 13 km Taxi rank: approx. 500 m Hospital: approx. 3,5 km Sports & Leisure A game of table tennis adds variety to your holiday. Infants can be looked after in the hotel`s own baby club. For older children the care takes place in the children`s club. From now on, due to the new reality we are experiencing, our highest priority is to guarantee a more enjoyable vacation happy, calmer and even more secure. -Reduction of decorative elements, textiles, stationery, articles of bathroom, irons, litter bins ... -All cleaning staff will carry mandatory equipment necessary protection to guarantee safety at all times. -The external companies with which we work to clean the lingerie meet all specific safety protocols and disinfection. -In the cleaning of change of client, a special disinfection of all manipulable elements. -Expansion of cleaning and disinfection work in common areas. Strategic placement of disinfectant gel dispensers in areas on the way. -Separation screens at the receptions to ensure protection and safety distance between our teams and clients. -Distance between hammocks: more safety and comfort. -Cleaning and disinfecting the pool area with a sprayer, including hammocks. -Service of pool towels following the new protocols of disinfection. -Heated indoor pool (according to hotel) with limited capacity, by appointment, cleaning and disinfection between clients ... -Massage service (according to hotel) following the new protocols of security for both the masseuse and the client. - Marked circuit to ensure minimum contact between clients and avoid crowds. -Removal of physical letters (only on request and with disinfection after use). They will be replaced by letters in QR format. Elimination of textile tablecloths and replacement by paper tablecloths single use. -We encourage outdoor shows and outdoor entertainment. Safety distance in group activities. -Disinfection and cleaning of the materials used in each activity. -Training to all hotel staff on security measures specials on COVID-19.
Faciliteiten
gebouwinformatie
gebouwd in het jaar : 1988
jaar van renovatie : 2004
verdiepingen - hoofdgebouw : 14
aantal kamers (totaal) : 383
aantal tweepersoonskamers : 383
betalingsmogelijkheden
american express : true
visa card : true
mastercard : true
diners club : true
pinpas : true
strand
zandstrand : true
ligstoelen : true
parasols : true
door een weg van het strand gescheiden : true
hoteluitrusting
24 uur geopende receptie : true
24uurs bediening : true
wisselkantoor : 1
garderobe : 1
ontvangsthal : 1
liften : 1
café : 1
kiosk : 1
minimarkt : 1
winkels : 1
kapper : 1
bar(s) : 1
speelkamer : 1
restaurant(s) : 1
restaurant(s) met airconditioning : 1
restaurant(s) met rookvrij gedeelte : 1
restaurant(s) met kinderstoelen : 1
conferentiezaal : 1
wasservice : true
medische dienst : true
parkeerplaats : true
parkeergarage : true
miniclub : true
speelplaats : true
tv-lounge : 1
kamer
badkamer : true
douche : true
ligbad : true
haardroger : true
telefoon : true
satelliet/kabeltelevisie : true
internetaansluiting : true
koelkast : true
plavuizen : true
airconditioning (centraal geregeld) : true
centrale verwarming : true
kluis : true
eindschoonmaak : true
balkon of terras : true
televisie : true
sport/amusement
binnenbad : 1
buitenbad(en) : 1
zwembad(en) met zoetwater : 1
kinderbad/gedeelte : 1
pool-/snackbar : 1
ligstoelen : 1
parasols : 1
aquarobic : 1
whirlpool : 1
sauna : 1
zonneterras : 1
stoombad : 1
massage : 1
tafeltennis : 1
aerobic : 1
fitnessstudio : 1
biljart / snooker : 1
jeu de boules : 1
animatieprogramma : 1
aantal zwembaden : 1
afstanden
strand : betaald 15
winkelmogelijkheden : betaald 500
restaurants : betaald 70
bars / pubs : betaald 60
golfbaan : betaald 6000
openbaar vervoer : betaald 20
Fijn dat je hier bent!
Vakanties.nl plaatst cookies zodat je beter kunt vinden wat je zoekt.
We bewaren je voorkeuren. Zo vind je makkelijk jouw droomvakantie en krijg je alleen relevante advertenties te zien.